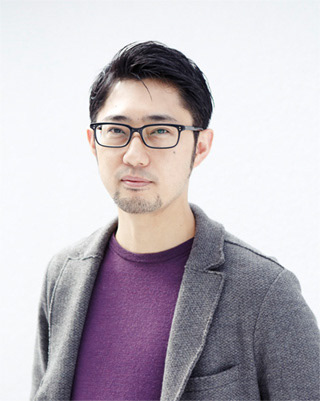 Interior Designer,  Workplace Consultant
インテリア・デザイナー 、ワークプレイスコンサルタント
I have established Studio Jigen,
 Adelaide-based interior design firm. Please visit the website below.
I have been practicing interior design for more than 14 years, and I focus on workplaces and learning spaces. 

As for my ow
n design philosophy, I believe that clarity and rationality are the most important keys to accomplish any project. In every project, I create spaces that embody the client's vision. Researching, designing, and living in Adelaide, Australia since 2018.
If you have any questions, project inquiries, please feel free to send me a message using the contact page. 
2019年、
インテリアを中心とするデザイン事務所 Studio Jigen (スタジオ・ジゲン) を設立しました。
働く場、学ぶ場の企画・コンサルティング・設計をしています。対話を通じて、クライアントの思いやビジョンを共有し、空間のデザインを通してそれを実現することを心がけています。現在、オーストラリア・アデレード在住。インテリア設計やワークスタイルの調査を行なっています。
お仕事に関するご依頼、ご相談は、コンタクトページよりお願いします。
[Careers]
2004 Master of Media and Governance, Environmental Design and Governance, KEIO University, Japan
2004-present KOKUYO Co., Ltd.
2018 Live in Adelaide, Australia
[Awards]
2009/2014/2015/2016 

Kids Design Award,

Winning a prize,

 Kids Design Association


2012 JCD Design Award, The best new designer award, Japan Commercial Environment Design Association


2013 

JWSDA Web Solution Design Award, Highest Award, Japan Web Solution Design Association
2012/2017/2018 

DSA Design Award, 

Award for excellence, The Council of the Design Association of Japan
2012/2017/2018 

SDA Design Award, 

Winning a prize, Japan Sign Design Association
2010 Environmental Facilities Design Award,  Winning a prize, Association of Building Engineering and Equipment
[Publications]
2009 Workplace Design View: Natural Stance of Office, ECIFFO VOL 53, pp.58-64, co-author 
2006 Seamlessly Connected Distributed Workspaces, ECIFFO VOL 48, pp.65-70, co-author
2003 Environmental Behavior Studies Data, Shokokusha, co-author